Imagine building a house from material that was a carbon sink, highly insulating, fire resitant, insect proof and yet costs almost the same as standard cement block materials.
While cement blocks are a still by far a key construction material in many applications, a relatively new product may slowly take over.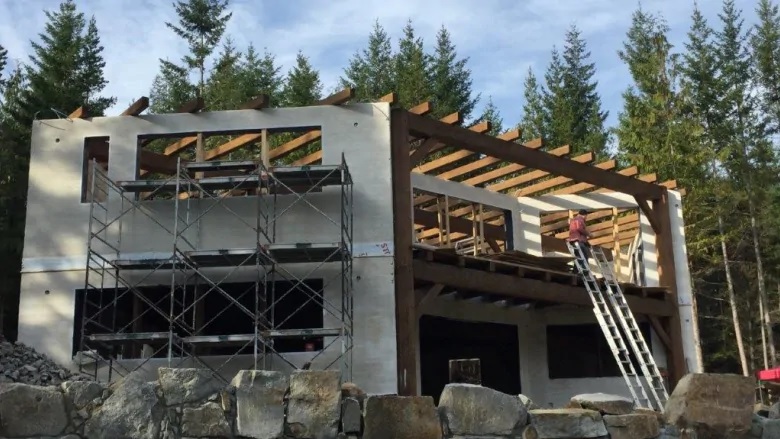 Hemp blocks are used to construct buildings like this one. (Submitted by Just BioFiber)
It's called "hempcrete" made from a mixture of hemp fibre and a lime-based binder.
Hemp has long been vilified as a close cousin of marijuana, the main difference being that hemp/cannabis has virtually none of the psycho active ingredient of the marijuana/cannabis plants.